Sunday, March 4, 2018
6th ANNUAL MEXICAN BREAKFAST
Spice up your Sunday morning by
treating yourself to a delicious
Mexican Breakfast!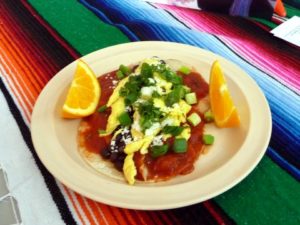 Including corn tortillas, cheese and scrambled eggs, tomato-chile salsa, black beans and freshly brewed Ravens Brew coffee and tea.
For further information call: 360-809-0393
No advance tickets
All proceeds go to educational programs and projects of Mujeres de Maiz Opportunity Foundation (tax exempt 501(c) (3) www.MujeresDeMaizOF.org
When: Sunday, March 4, 2018
 
Time: 8:30 am – 12:30 pm
Where: Macleay Hall
 
290 Macleay Road, Sequim
 
Suggested donation: $10
Saturday, May 19, 2018
6th ANNUAL
MEN WITH GUITARS CONCERT
 Doors open at 6:30
To be held at Olympic Theatre Arts
414 N. Sequim Avenue
Suggested Donation: $15.00
More details forthcoming as date approaches.